Classic and flavorful everyday dressing. This is a salad dressing you can feel good about with no artificial sweeteners, sugars, or preservatives.  Lasts in the refrigerator approximately 1 week. If refrigerated, bring to room temperature and shake well before using.
Ingredients:
1/3 cup The Furies EVOO
¼ cup Balsamic Vinegar
1 T Red Wine Vinegar
1 Small Clove Garlic
1 T Chopped Parsley
1 tsp Maple Syrup
½ tsp Dijon mustard
How to make:
Shake well or emulsify in blender!
Grilled chicken souvlaki is tender and bursting with flavor!  The key to great souvlakis is to marinate the meat for 1-3 hours in the refrigerator and then bring to room temperature right before gr...
Read more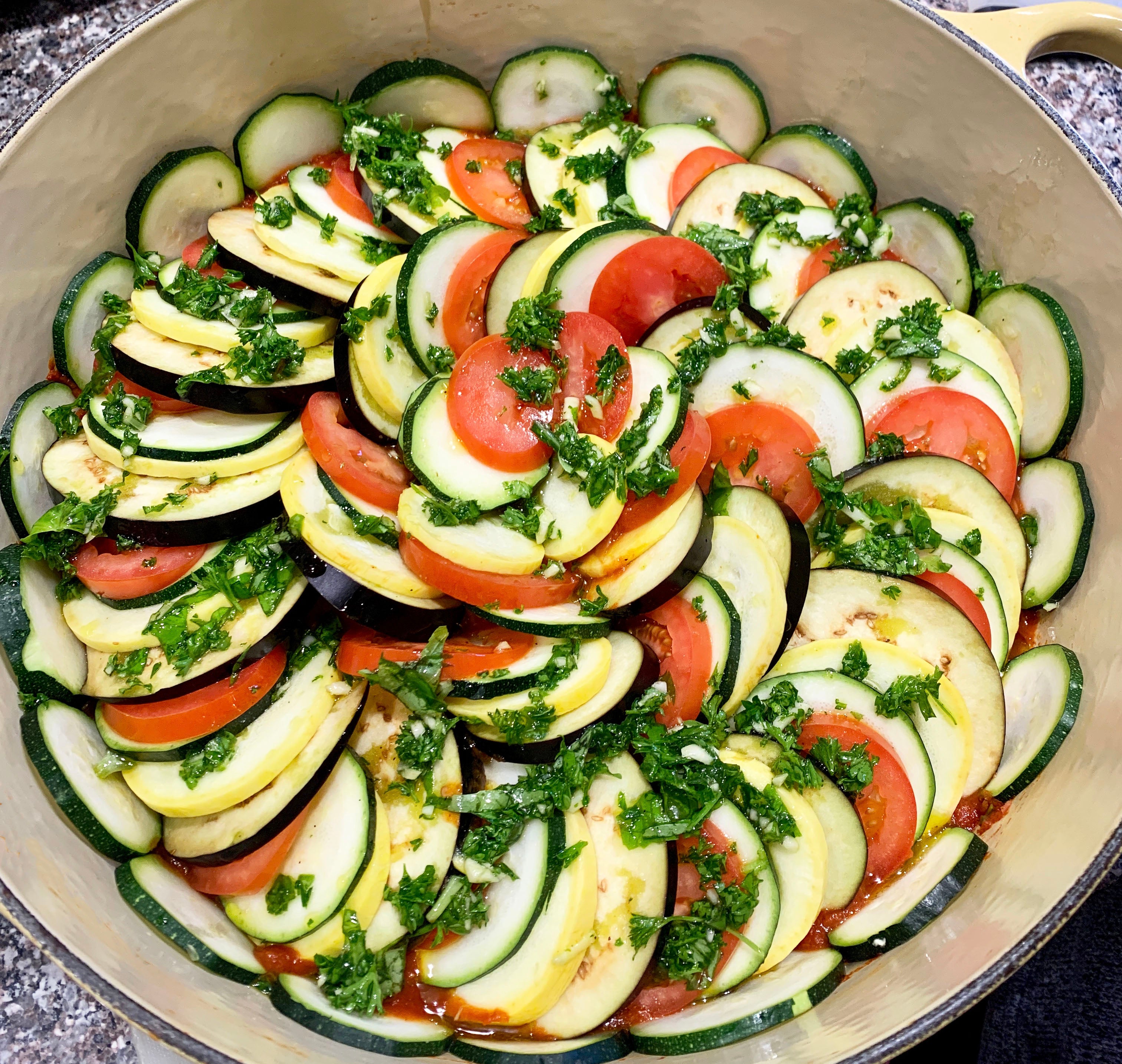 Inspired by the Disney film, our ratatouille recipe takes a Mediterranean spin on this traditional French dish. Filled to the brim with nutritious and tender vegetables, ratatouille the perfect hea...
Read more