WHO ARE THE FURIES
A women owned and operated business based in Niskayuna NY. We are gounded in the belief that health and wellness flow naturally from whole, pure foods. That belief is reflected in the integrity of our process. Our EVOO is certified organic, we are committed to sustainability, and we employ zero waste production.
Our oil takes its name from the The Furies, the Greek Infernal Goddesses. Once dedicated to extracting vengeance for mortal sin, the goddesses redirected their power to protecting mankind. Their story inspires our motto: Cook with a Vengeance! When combined with simple, fresh ingredients, our oil acts as medicine to protect you and your family.
our founder
With graduate degrees Developmental Psychology and Education, Jen's first career was in pediatric research, studying the effects of prenatal drug use on infant development. After a brief hiatus as a stay-at-home mom of four kids, she and her husband owned and operated a high tech manufacturing company.
Finding balance between work and family led her to The Furies. She loves to cook and delights in feeding a crowd. Health and wellness have always been a passion, and she prioritizes fitness in her daily routine.
"Creating The Furies has been a wonderful way for me to slow down, refocus, and reconnect with what truly matters. Every time you reach for one of our products, I hope it helps you do the same!"
-Jen Angelopoulos, Founder & CEO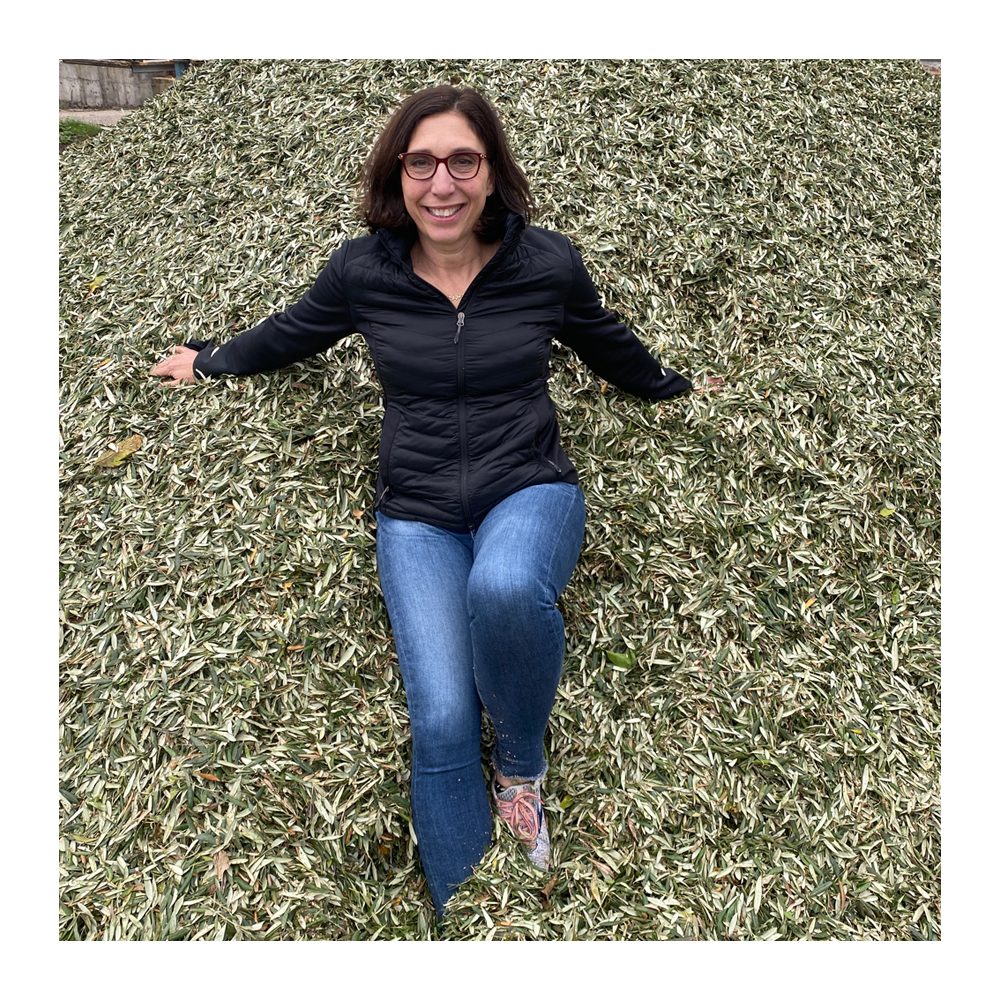 Sustainability is key
A Zero Waste Model
Olives are hand collected, and each tree is carefully pruned to ensure future yields and protect the vibrancy of the grove. Branches and leaves are ground as mulch and animal feed.
Olive plup and fruit by-products are used to make soaps. Pits and pomace are compressed and used for heating pellets, thus providing green alternative energy.
Olves are washed with cold water, which yields the best quality oil. Strict temperature control ensures our process is entirely cold extracted.
Our eco-friendly cans are BPA-free. They are made of tin, which has been found to be recycled more often than glass and offers superior protection from light and air.
Our mill is family owned and has been in operation for 4 generations. Pristine conditions and state-of-the-art equipment are used to mechanically extract the juice from the olives. Our mill is ISO 22000 certified for International Quality Standards.
Unfiltered for high polyphenols
The Furies is commited to organic, unfiltered olive oil, which ensures superior nutritional value and a lush velvety texture that more commercial filtered oils cannot provide.
Filtered oil passes through a compressed paper filter, which may have residual chemicals. It traps small particles of fruit that have bound to tiny water molecules. Although pristine in its appearane, filtering robs the oil of some of the polyphenols and antioxidants that make EVOO so powerfully healthy and nutrtious.
The Furies is certified organic, unfiltered, and utterly delicious. Reach for it with confidence & Cook with a Vengeance!