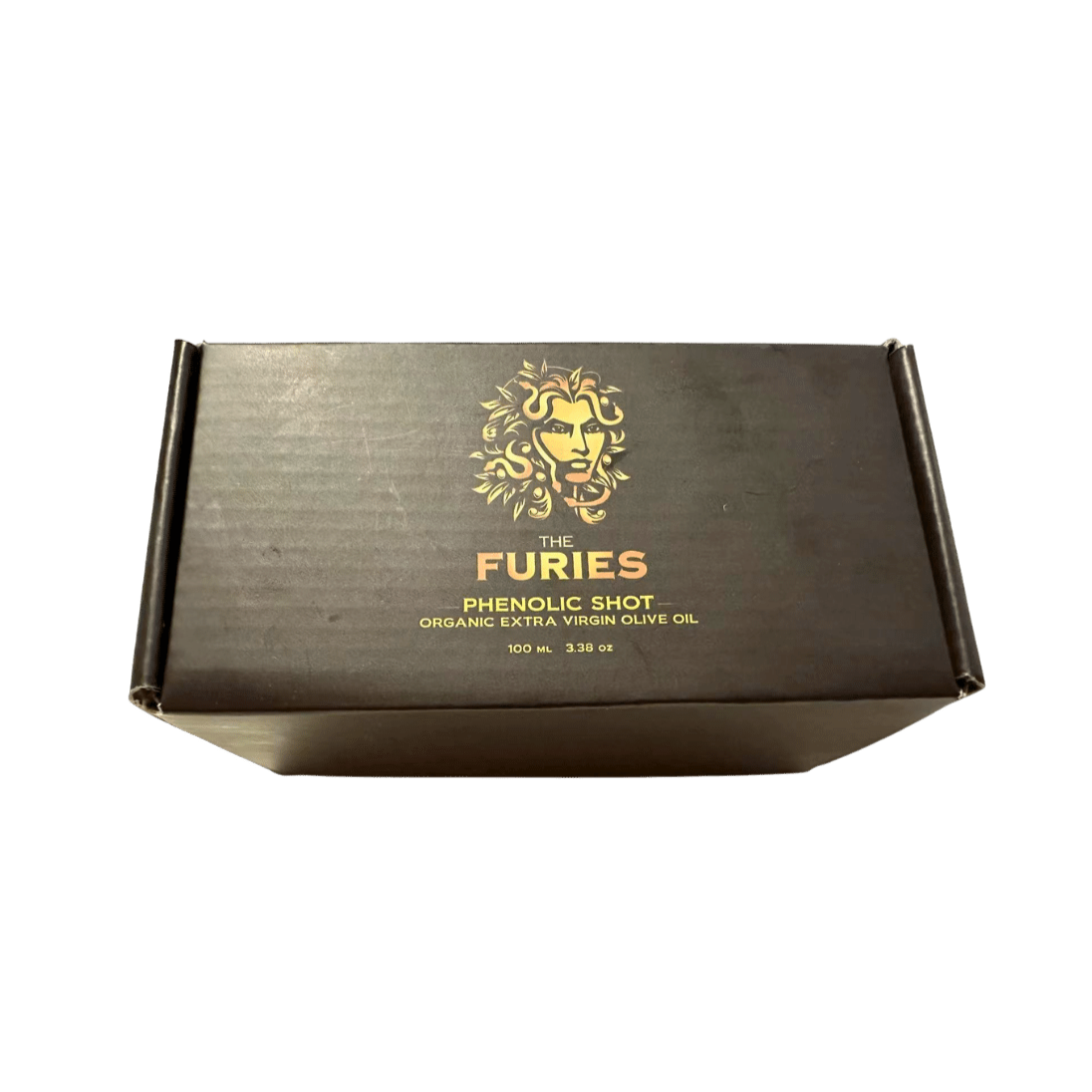 Phenolic Shot - 100ml
Sale price

$40.00
Regular price
(/)
---
Very Limited Supply - Now accepting Pre-orders - All Phenolic Shots to be shipped 12/11/23
Super charge your daily dose of polyphenols with The Furies Organic Phenolic Shot.  This medicinal quality organic extra virgin olive oil is made exclusively from highly prized Koutsourelia Olives from the Achaia Region of the Peloponnese.  Pungent and bitter in taste, as little as 1 tablespoon a day provides a myriad of health benefits. Oleocanthal and oleacein have important biological activity related with anti-inflammatory, antioxidant, cardioprotective and neuoprotective activity.  Shown to protect blood lipids from oxidative stress.  
Packaged in opaque glass with custom gift box included.
Certified chemical analysis (#C2223-00394) Total polyphenols 821 mg/kg, Olecanthal + Oleacein (index D1) 393 mg/kg, Acidity 0.21, Peroxides 7 meq)2/kg (<20) 
Phenolic Shot - 100ml
Sale price

$40.00
Regular price
Choose options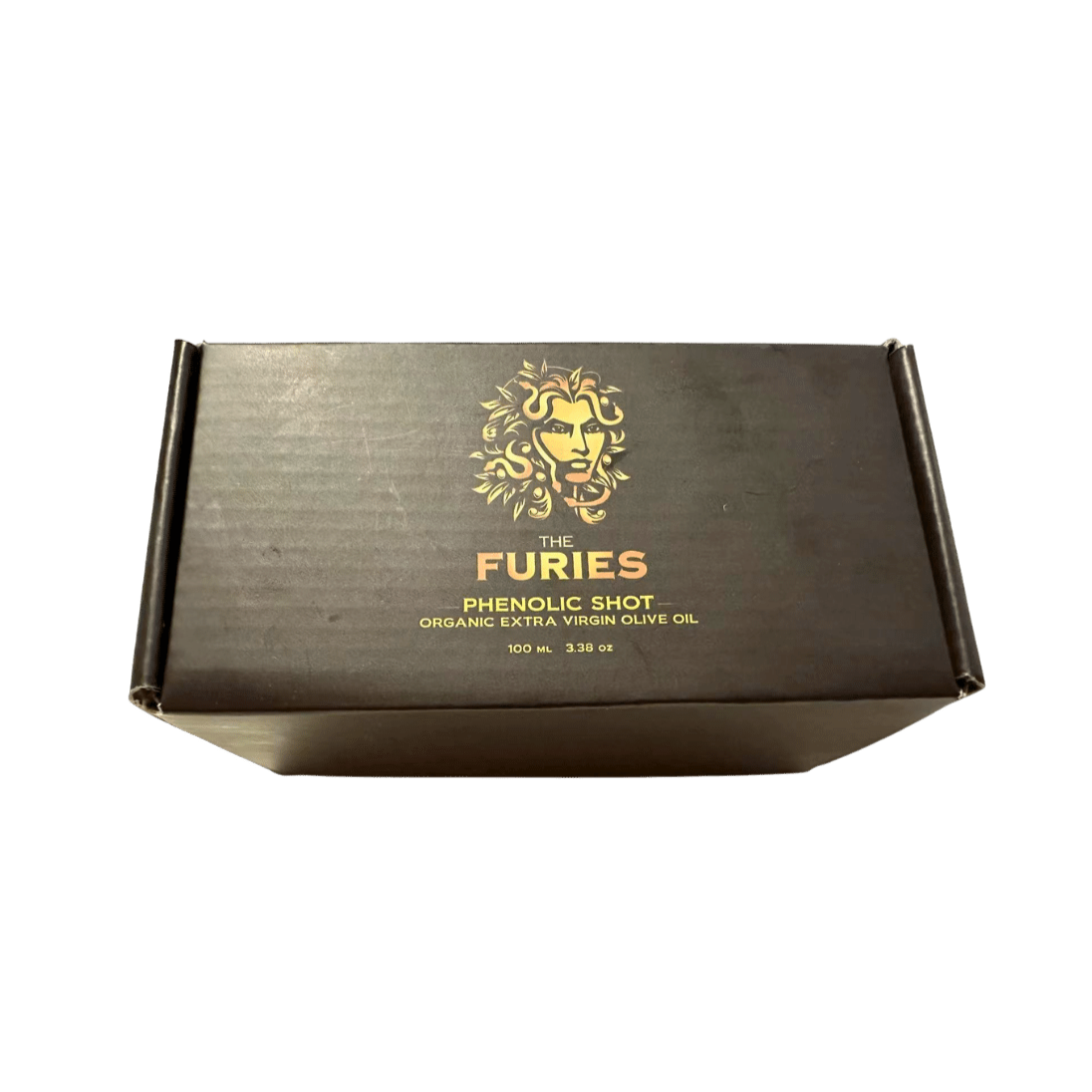 WHY choose Furies?
At The Furies, we believe that food is medicine. Olive oil and the Mediterranean Diet have been shown to reduce the risk of diabetes, dementia, cancer, and heart disease. The American Heart Association recommends olive oil, which is a healthy monounsaturated fat, as an important ingredient in a healthy-heart diet.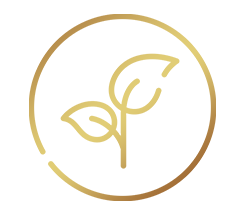 HIGH-POLYPHENOL
Polyphenols are powerful, naturally occurring antioxidants that are clinically proven to reduce inflammation in the body.
EARLY HARVEST
When olives are harvested early, they are picked and pressed before they are ripe. Our early harvest have higher levels of polyphenol content and our signature fresh, robust flavor.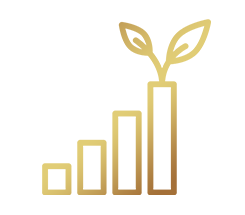 100% organic
From our fresh produce to our pantry staples, everything we offer is 100% organic, meaning it's free from harmful chemicals and pesticides.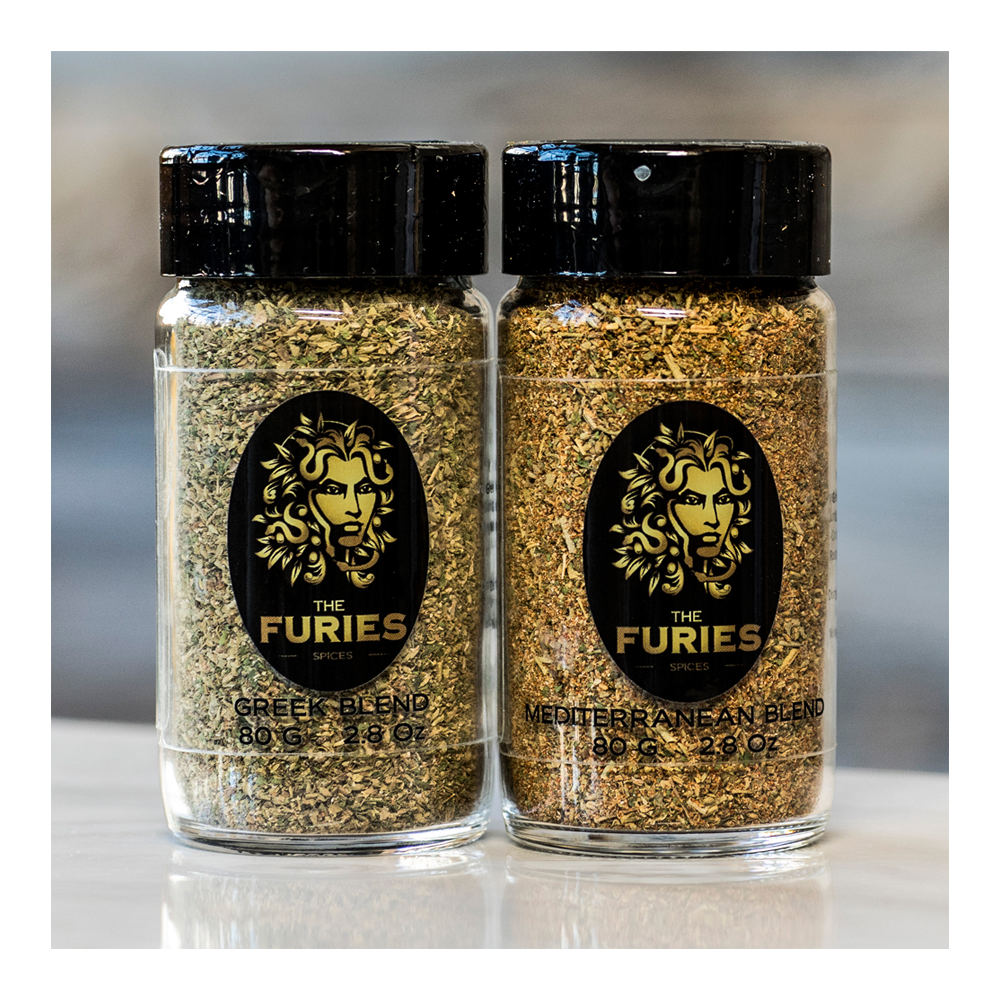 The Secret of Greek Cuisine!
This warm and slightly sweet spice blend will elevate your dishes to sublime. Season steamed vegetables, blend into ground meat or chicken to make the perfect meatballs, or rub it into any white fish to create effortless meals.  It is also wonderful in salad dressings! Each spice has been carefully chosen to complement flavor profiles and are all rich in antioxidants and nutrients.