Coleslaw with spiraled beets and radishes
Move over traditional coleslaw, we've given you a healthy makeover!  Raw beet spirals give this slaw a beautiful color and add fabulous taste.  Radishes add a spicy crunch to the cabbage too.  We love making this slaw with fish tacos along with lots of fresh salsa.  It is also super good as a side salad for your next BBQ. You can find a spiral maker at most grocery stores.  They got very trendy for making zoodles. 
Ingredients:
1 raw beet spiraled.  It can also be cut julienne style in narrow rods
4 large radishes spiraled or julienned
1 1/2 cup green or red cabbage cut into narrow slices
1/2 red onion cut into narrow pieces
2T fresh lime juice
1T rice vinegar
3T The Furies EVOO
1t honey
1/2t sriracha seasoning
1/2t cumin powder
salt and pepper to taste
Instructions:
Whisk together ingredients for dressing: lime juice, rice vinegar, EVOO, honey, sriracha, cumin, salt and pepper
Toss together beets, radishes, onion, and cabbage.
Pour dressing over vegetables and mix well.  
This salad improves with a little time and stays fresh in the refrigerator for a few days.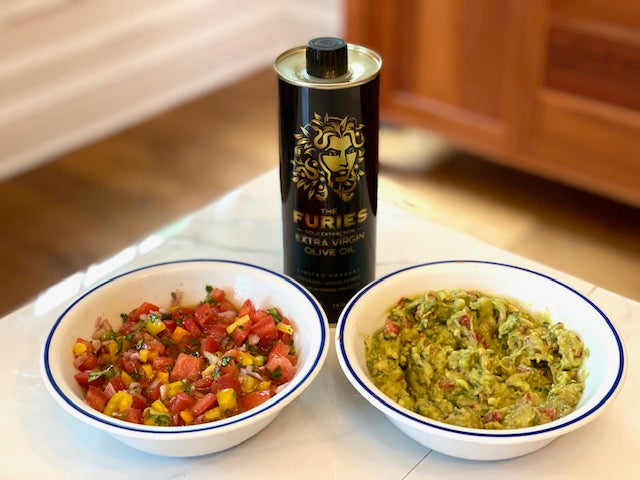 This quintessential duo is a sure favorite.  Store bought guac and salsa pale in comparison to freshly made. This duo is very easy to make side by side as many ingredients are used in each recipe. ...
Read more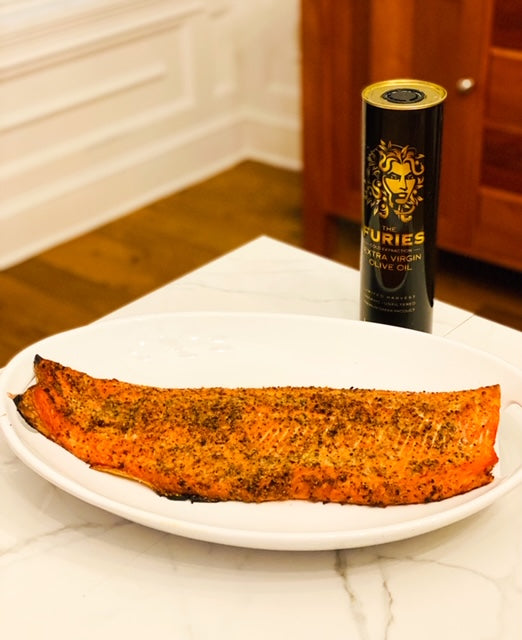 Steelhead Trout grilled on a Cedar Plank
If you've never tried steelhead trout you are missing out on a treat! It is very similar to salmon but has a more delicate taste and firmer texture.  According to the Monterey Bay Aquarium Seafood ...
Read more