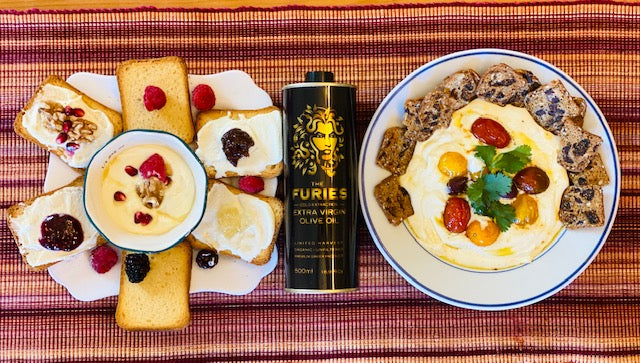 This is a tale of one recipe with two presentations: sweet and savory, brunch or cocktail party.  Whipped feta is smooth, has a complex flavor, and is easy to put together.   I roasted a full pan of tomatoes and EVOO and saved the extra to use in other recipes.  
Ingredients:
8oz feta cheese
3oz cream cheese
3T The Furies EVOO
3T water
1t honey
1/4t lemon zest, approximately half a lemon
Savory: 
heirloom cherry tomatoes
3T EVOO
salt & pepper 
To prepare:
Savory:
Preheat oven to 375'. Coat tomatoes in EVOO.  Roast for 20 minutes.  Let cool while making the dip.
Sweet:
Play with dollops of jams or nuts and honey.  My favorites were fig, and classic walnut and honey.  
Dip:
Combine cheeses, EVOO, and honey in food processer.  Add water while continuing to whip.  Fold in lemon zest.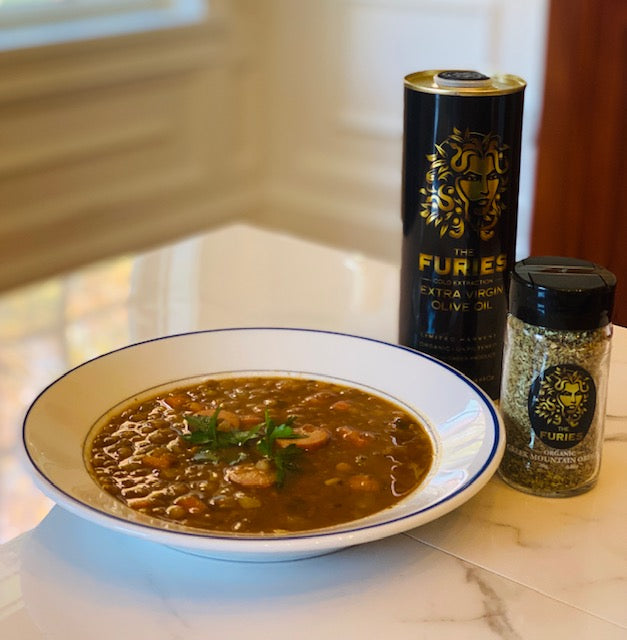 As the weather begins to get colder, I start craving soup.  Ironically, the foods I disliked most as a child, tend to be my favorites as an adult.  Lentil soup is one of my favorites!  This recipe ...
Read more