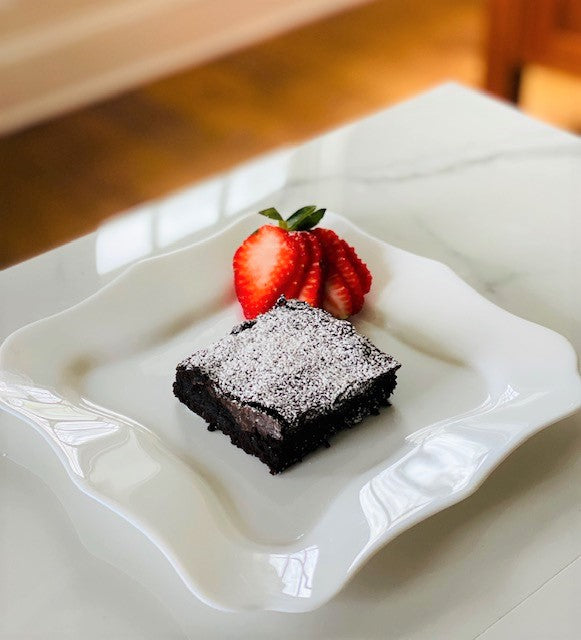 Warm fudge brownies are almost irresistible.  This diary free recipe features our EVOO and almost makes you feel healthy while eating them! Using the freshest EVOO gives these brownies a bright flavor that heightens the rich chocolate taste.  We've adapted this recipe crafted by Jessica Holmes.  It can be found at: https://www.sweetestmenu.com/olive-oil-brownies/
Ingredients:
1/2 cup The Furies EVOO
2 t vanilla extract
3/4 cup caster sugar or granulated sugar
1/2 cup brown sugar
3 large eggs
1/2 cup cocoa powder
1/2 cup plain flour
1/2 cup chocolate chips, use good quality semi-sweet chocolate
Powdered sugar for dusting
Instructions:
Preheat oven to 350 degrees F.  Line 8 inch square baking tin with parchment paper.
In a large mixing bowl, add EVOO, vanilla and sugars and mix together.
In a separate bowl, add eggs and whisk with fork for approximately 30 seconds or until combined.
Add eggs to sugar mixture, along with cocoa powder, flour and chocolate chips.  Gently mix with spoon or spatula to combine.
Pour into prepared tin.
Bake for approximately 25 minutes or until a tooth pick comes out clean. Leave to cool slightly.  Dust with powdered sugar. Brownies will firm up as they cool.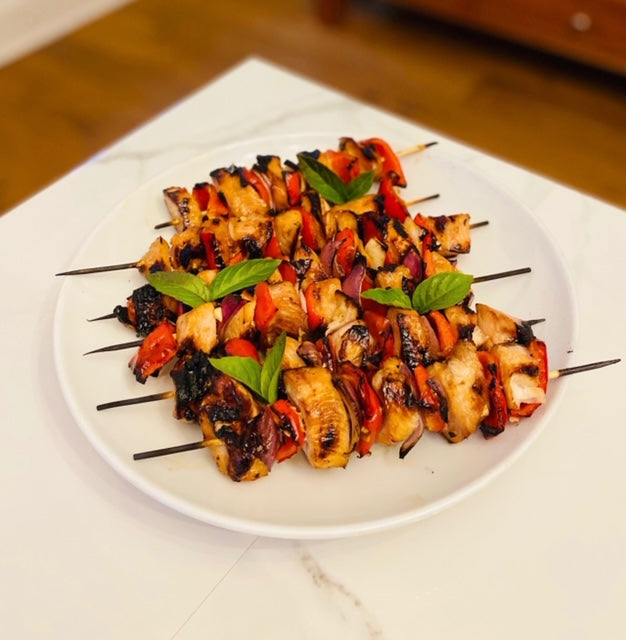 I love these kebabs! The flavors of the peppers and onions in this recipe are heightened by the sweet and savory marinade and the chicken is caramelized while grilling making it tender and juicy.  ...
Read more