Sunday Funday - Treat your skin to some extra love.
As we all know, Extra Virgin Olive Oil is a superfood and delicious to eat.  As your skin is your largest organ, you wouldn't want to put something onto it that you wouldn't want to eat.  EVOO has been used for centuries to nourish your skin.  Here are some ways to treat your skin to some extra care.
EVOO Sugar Scrub
This is a wonderful gentle exfoliator that will leave your skin soft, supple and glowing! Use in the shower for your face and body. The scrub will slough off dead skin and nourish the healthy layer of skin beneath it. EVOO is high in vitamins A, D, and K and omega-3 and omega-6 fatty acids which protect your skin against toxins and water loss.
Recipe –
1 cup of white sugar
1/3 cup of EVOO (depending on your preference of scrub consistency - for a more crumbly, exfoliating scrub add ¼ cup, for a more oily, moisturizing scrub add ½ cup)
Mix together and store in an air-tight container!
Use this scrub in the shower after body wash. Rinse and pat dry with a towel and enjoy beautiful skin all day long!
 Avocado & EVOO Hair Mask
This rich mask helps locks in moisture, strengthens, and gives a luscious shine. Avocados are rich is fatty acids, antioxidants and vitamins A, B and E.  EVOO's antimicrobial qualities reduce scalp irritation which can help treat dandruff.  Vitamin E in olive oil helps make hair stronger, reduces split ends and promotes growth.
Recipe –
One ripe avocado – scoop & mash until the avocado is smooth (lump-free)
2 tablespoons of EVOO
5 drops of tea tree essential oil (you can also substitute your favorite essential oil)
Mix ingredients together into a paste
Wash your hair with shampoo before applying the paste to damp hair
Keep the mask on for 30-45 mins and rinse and apply conditioner
This mask is great for dry or damaged hair, in need of some love! Use once a week or depending on your hair's dryness level.
 EVOO Makeup Brush & Sponge Cleaner
Do you remember the last time you washed your makeup brushes? I didn't either! Self-care (quarantine) Sunday is the perfect time to bust out those brushes and give them a good clean. Olive oil is a brilliant makeup remover due to its ability to dissolve stubborn, oil and wax based makeup and will leave your brushes thick and soft. Dish soap helps to lift the makeup debris from the bristles, making your brushes and sponges squeaky clean.
Recipe –
3T dish soap
1T EVOO
The ratio is 3:1 dish soap to EVOO – it's that easy! Trust me, this will be one of the most satisfying activities you do all weekend!
written by Tacia Angelopoulos
Reference:
Stanway, Penny. The Miracle of Olive Oil. London,Watkins Publishing, 2012.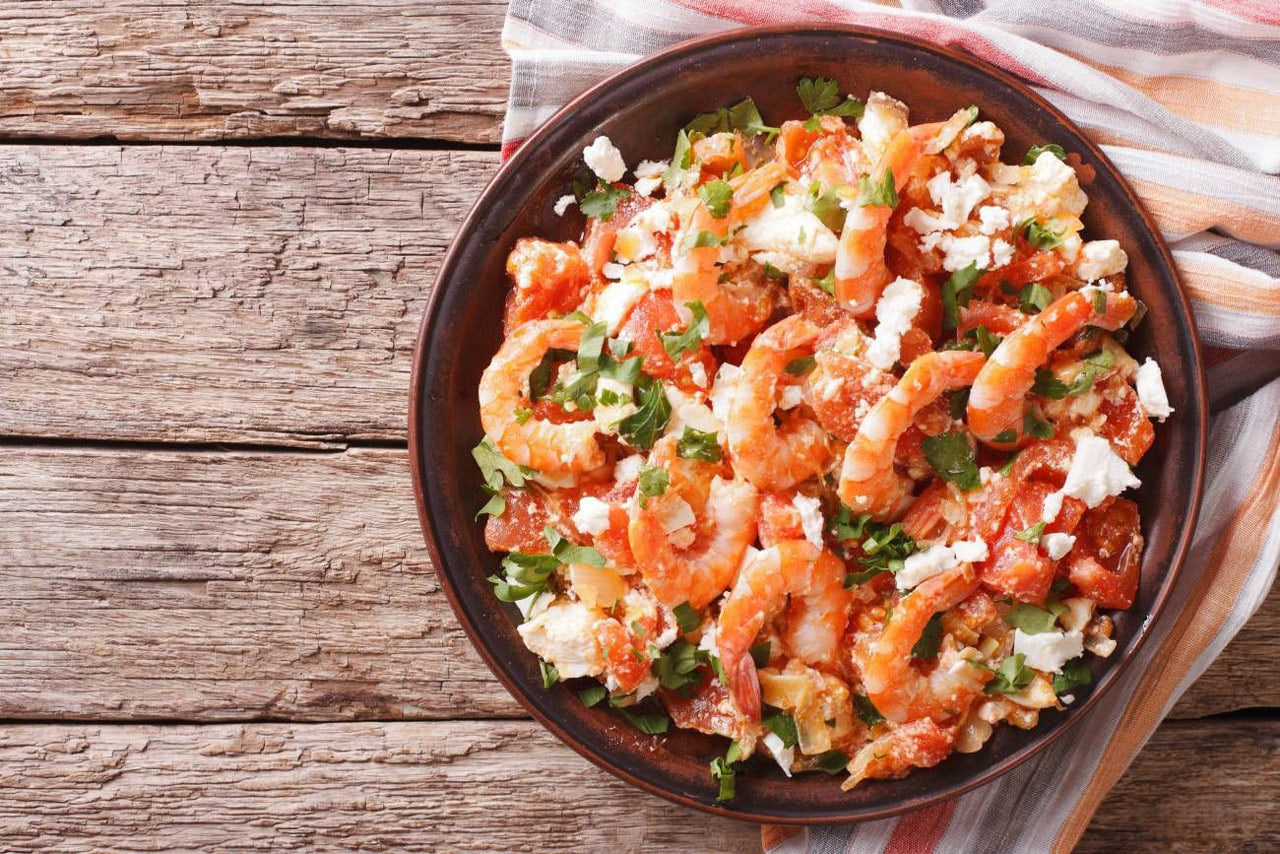 Cooking
Baked Island Shrimp This is a classic Greek dish, is often called Shrimp Saganaki or Santorini.  Robust tomatoes and creamy feta add a luxurious taste to a quite easy dish to prepare.  I like to m...
Read more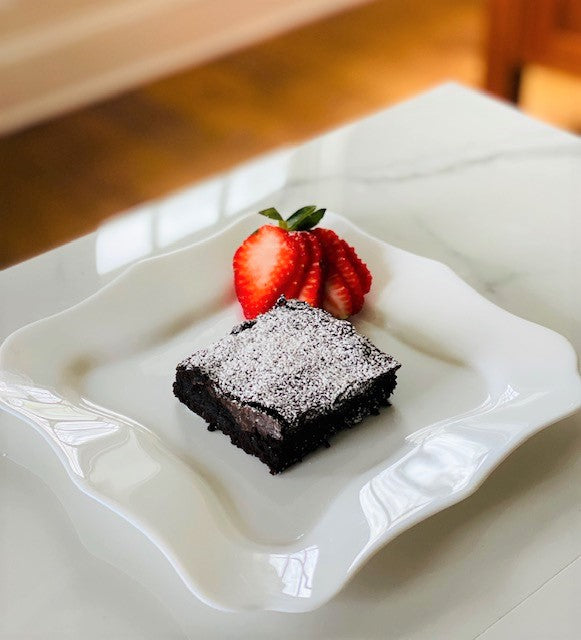 Warm fudge brownies are almost irresistible.  This diary free recipe features our EVOO and almost makes you feel healthy while eating them! Using the freshest EVOO gives these brownies a bright fla...
Read more