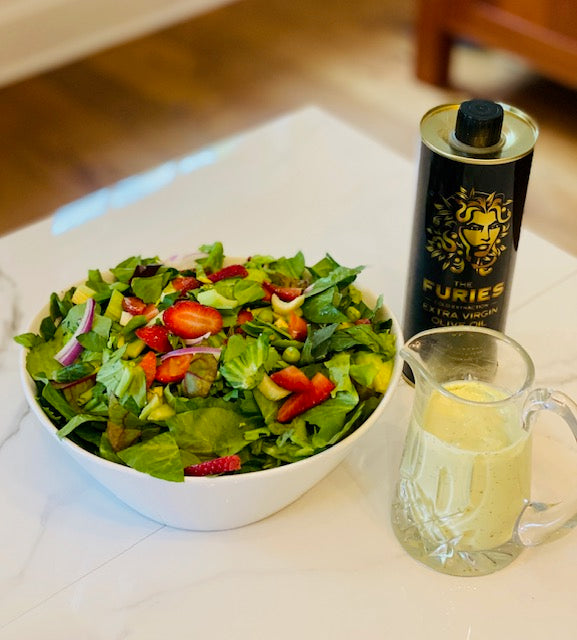 Greek Goddess Salad dressing
This dressing is the healthy answer to green goddess salad dressing.  Avocado, Greek yogurt, EVOO and lemon juice are the foundation of this delicious dressing.  Be creative when making salads.  We found pea greens at the farmer's market.  Don't be turned away by their thick texture.  They are flavorful and hold up well when dressed. Strawberries are in season and are a wonderful compliment to salads. Final note, make this dressing when you have that last lone avocado that is just a tad too ripe and soft.
Ingredients:
1 ripe avocado
1/4 cup plain Greek yogurt, my favorite is Fage
1/3 cup The Furies EVOO
1 small lemon, juiced approximately 2T
1T apple cider vinegar
1 clove garlic, mashed
1T cilantro
1t maple syrup
2T ice water
salt and pepper to taste
Instructions:
Combine all ingredients in blender.  If you like your dressing slightly more acidic, increase either the lemon juice or apple cider by a teaspoon.
Lamb Sliders with Beets, Greens & Beans
These sliders are filled with fresh herbs, spices and feta cheese.  We chose organic, grass fed lamb that we found at a local farmers market.  Although we don't eat a lot of meat, lamb is a rich so...
Read more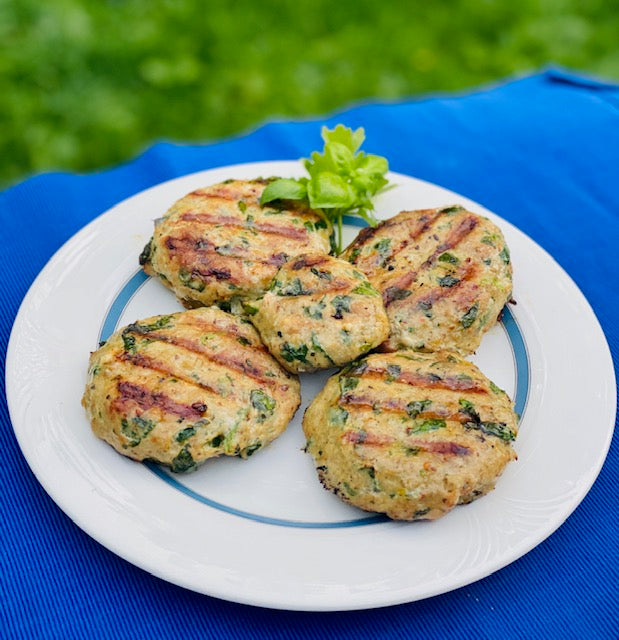 These turkey burgers set a new standard for delicious! They are juicy, bursting with flavor and have just the right amount of spice.  Fresh spinach and feta cheese also star in this recipe. Move ov...
Read more