Lamb Sliders with Beets, Greens & Beans
These sliders are filled with fresh herbs, spices and feta cheese.  We chose organic, grass fed lamb that we found at a local farmers market.  Although we don't eat a lot of meat, lamb is a rich source of high-quality protein, and an outstanding source of many vitamins and minerals, including iron, zinc, and vitamin B12. Beets compliment the lamb nicely and are also nutritional powerhouses, packed with essential nutrients like folate, manganese, potassium, iron and vitamin C. Don't discard the greens!  We sauteed ours with garlic, lemon and a splash of wine and added white kidney beans to round out the meal.  Serve with tzatziki.
Ingredients
Sliders:
1.5 pounds ground lamb

1/2 cup stale crusty bread, crumbled 

2T milk

2T chopped red onion

2T fresh parsley, chopped

2T fresh mint, chopped

1t allspice

1t cumin

1-2 clove garlic, crushed

1t Greek oregano

1T  EVOO

1t salt
1t pepper

1/2 cup crumbled feta
Beets, Greens and Beans:
3-4 beets with greens

1/2 can of white beans

1T lemon juice

1 clove garlic

2T EVOO

splash of white wine, optional
Instructions:
To make sliders:
Cover bread crumbs in milk until absorbed 

In a large bowl, add lamb, bread crumbs, EVOO, onions, garlic, herbs, and spices.  Using your hands work the mixture until combined.  Add the feta and mix until evenly distributed.

Roll into sliders, approximately 3" in diameter and pat down to flatten slightly.  They will plump up when grilled or baked

Set aside while making beets
To make beets:
Cut off greens and wash thoroughly, chop horizontally to 1" thickness and set aside.  Don't worry about drying them as the water will help them steam while being sauteed.

You can either boil or steam beets.  Steaming with the skin on allows the beets to cook without losing any nutrients.  Steam or boil unpeeled beets for approximately 20 minutes until tender.  Make sure to submerge them in cold water to cool.  The tough outer peel with then slip away easily.  If you are short on time, peel raw beets, quarter and then boil.  

Rinse white beans and squeeze lemon juice over and strain

Saute garlic in EVOO, for 1-2 minutes.  Add greens and let cook for 3-4 minutes. Add a splash of white wine, approximately 1T.  Add beans and beets and cook until warm.  Set aside.
Grill sliders:
Preheat grill to 400'
Grill sliders approximately 6 minutes per side, until juices run clear
Reheat beets, greens and beans until warm and arrange around sliders.  Serve with our Tzatziki and enjoy!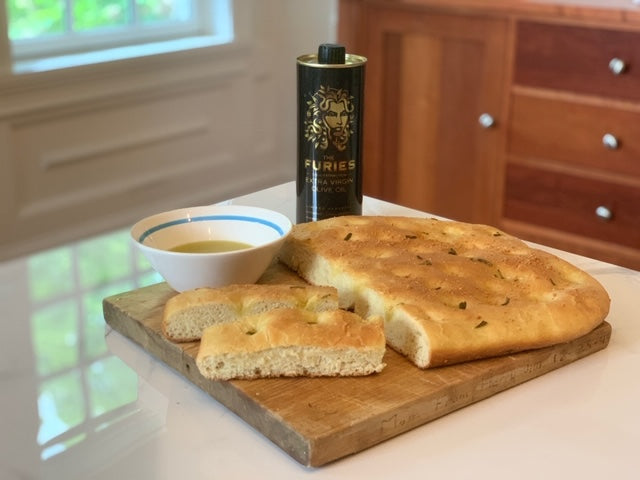 I really love this recipe found on the Gimme Some Oven website.  During the stay at home this spring, we have followed so many people making focaccia bread.  Yeast has been a scarce commodity.  We ...
Read more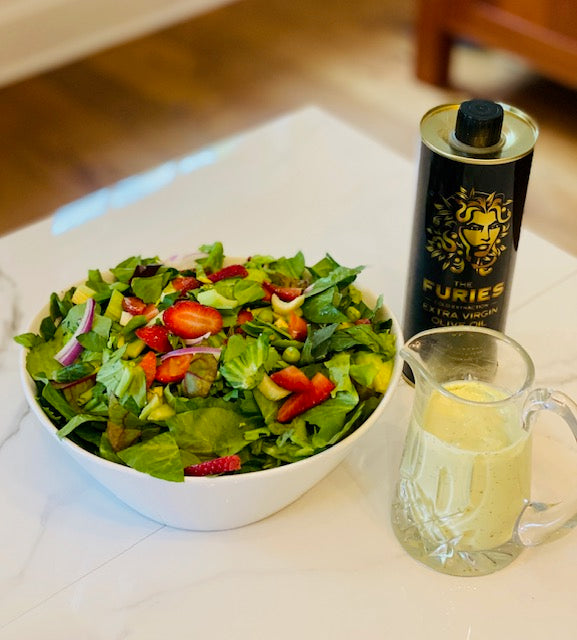 This dressing is the healthy answer to green goddess salad dressing.  Avocado, Greek yogurt, EVOO and lemon juice are the foundation of this delicious dressing.  Be creative when making salads.  We...
Read more