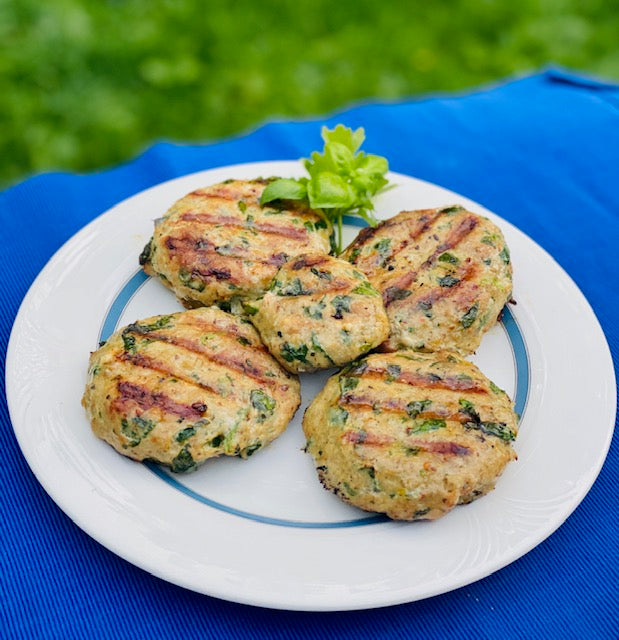 Show Stopping Turkey Burgers
These turkey burgers set a new standard for delicious! They are juicy, bursting with flavor and have just the right amount of spice.  Fresh spinach and feta cheese also star in this recipe. Move over hamburgers, even the kids will be asking for more.  
Ingredients:
1lb ground turkey, either 15% fat or 7% fat.  
1 cup fresh spinach, dried and coarsely chopped
1 clove garlic, mashed
1 small shallot, approximately 1/4 cup, finely chopped
2T The Furies EVOO
1t Sriracha seasoning (McCormick makes a good one)
1t cumin
1t Greek Mountain Oregano
1/4 cup crumbled feta cheese
salt and pepper to taste
Instructions:
Preheat grill to 450'F
Combine all ingredients in a large bowl and mix together with hands.  
Form in to round 3/4" patties.  They plump up during grilling.
Reduce flame to medium low.  Grill burgers approximately 6-7 minutes per side until juices run clear and internal temperature reaches 165'F.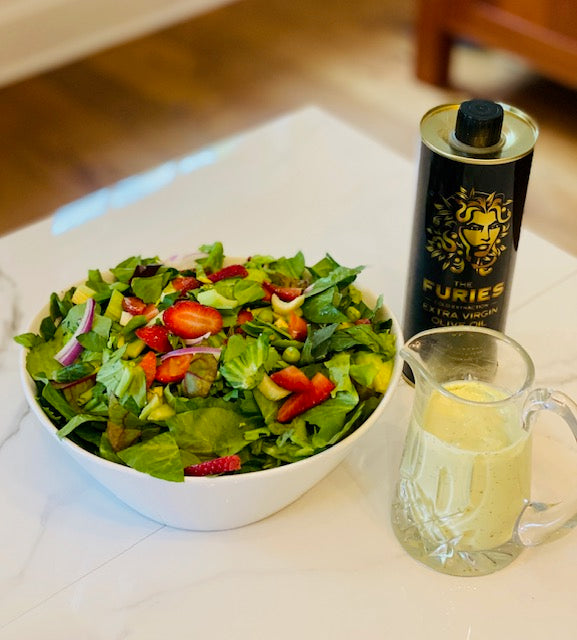 This dressing is the healthy answer to green goddess salad dressing.  Avocado, Greek yogurt, EVOO and lemon juice are the foundation of this delicious dressing.  Be creative when making salads.  We...
Read more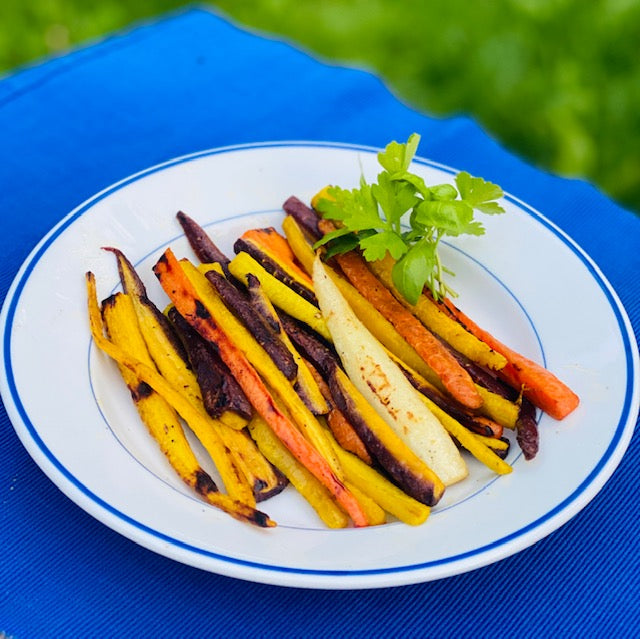 Grilled vegetables are always delicious, and carrots are often overlooked when choosing what to grill. Rainbow carrots are beautiful and fun!  High in fiber, beta-carotene, postassium, vitamins C a...
Read more