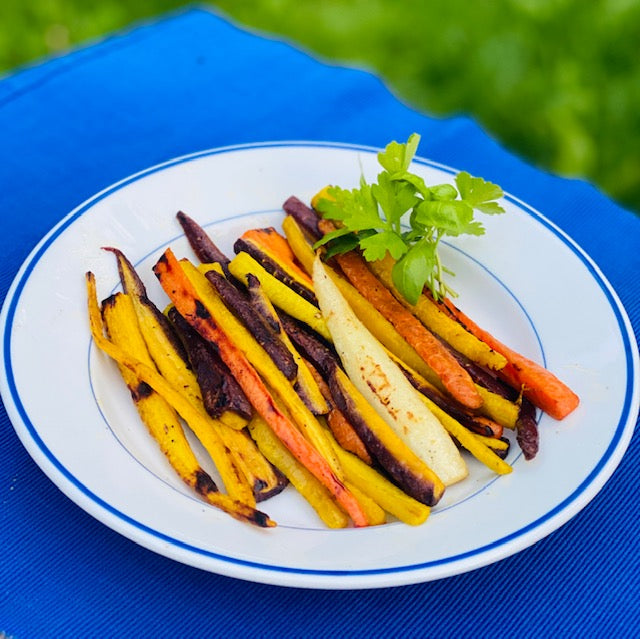 Grilled vegetables are always delicious, and carrots are often overlooked when choosing what to grill. Rainbow carrots are beautiful and fun!  High in fiber, beta-carotene, postassium, vitamins C and K, carrots are also a healthy choice.  I cooked these alone, but use whatever vegetables are in your refrigerator or garden!  
Ingredients:
Rainbow carrots, you can chose to peel or leave peel
1-2 T The Furies EVOO,
1t garlic powder
salt and pepper to taste
Instructions:
Cut carrots in quarters lengthwise
Generously coat carrots with EVOO using more or less depending on amount of vegetables.
Add spices, feel free to add any other spice you like.  I let the carrots marinate in the oil and spices for over an hour
Grill over low heat until lightly browned.  A slotted grill pan helps!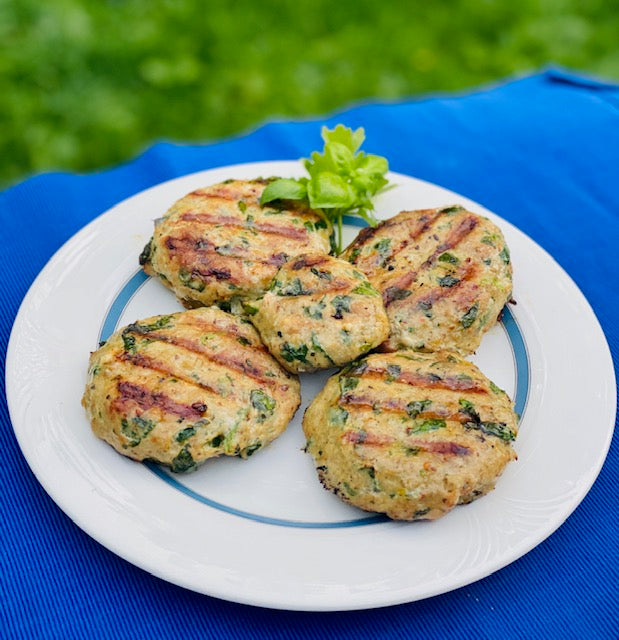 These turkey burgers set a new standard for delicious! They are juicy, bursting with flavor and have just the right amount of spice.  Fresh spinach and feta cheese also star in this recipe. Move ov...
Read more