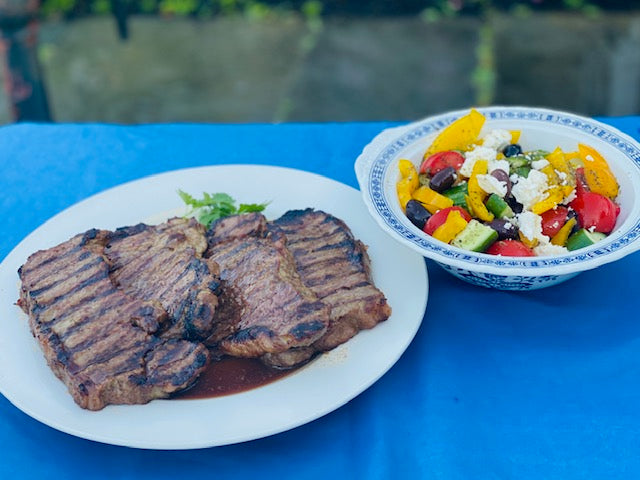 Steak Marinade - Just in time for Father's Day!
A great marinade can bring out the natural flavors in meat, naturally tenderize, and seal in juices.  This recipe is sure to please!  When purchasing meat, always reach for grass 100% grass fed or finished.  Experiment with different cuts of meat.  This marinade is great with flank steak.  This time we used strip steak.  
Ingredients:
2T Red table wine
1T Worcestershire sauce
2T lemon juice
2T soy sauce
1 clove garlic, chopped
1/4 t Dijon mustard
2t fresh rosemary
2t fresh parsley
1t black pepper
1/2 t red pepper flakes, only use if you like heat!
1/4 cup The Furies EVOO
Instructions:
Mix together all ingredients in a blender.  Pour over meat, cover and refrigerate for as long as you have.  Aim for 1 hour, but the longer it marinates the more the flavor intensifies. 
Bring meat to room temperature and grill to perfection.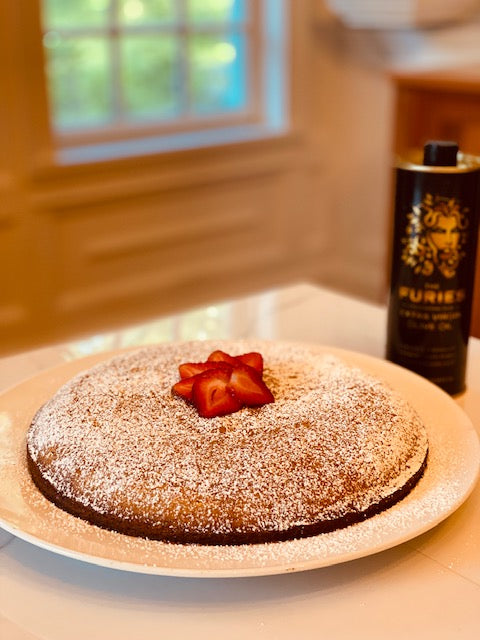 The Furies got this recipe from our customer, Cathie Greenwold, and she graciously let us add it to the site! The addition of cornmeal in the batter almost gives it a texture similar to cornbread. ...
Read more