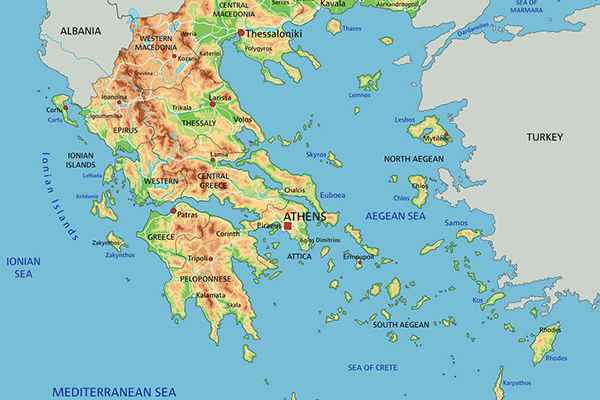 Where does The Furies Olive Oil come from?
The Furies EVOO is cultivated in the Achaia Region of Greece, located on the northwestern part of the Peloponnese peninsula close to the third largest city in Greece, Patras.  Our company name, Achaia Imports, honors this beautiful part of Greece.  The groves are nestled between the Gulf of Corinth and the Panachaiko Mountains.  Long, hot summers and temperate, mild winters are the ideal conditions for olive trees.  The mountains provide natural irrigation and drainage and winds from the sea keep the soil aerated and mixed. 
Greece is home to 11 million people with 140 million olive trees.  It produces between 150-175 tons of olive oil annually.  Half of this production remains in Greece with an average consumption of approximately 18 kilos per person per year.  This translates to 1.35 liters per month per person.  My family of 6 keeps pace, as we use at least a liter of EVOO a week! 
The Rare and Wonderful Koutsourelia Olive
What kind of olives are used to make The Furies EVOO? The Furies EVOO is made from the Koutsourelia olive.  This rare and highly prized variety is used exclusively for oil production, as the fruit ...
Read more