Zucchini and Yellow Squash Ribbons
This surprisingly easy side dish takes ordinary vegetables to extraordinary!  High in fiber and anti inflammatory phytonutrients, zucchini and squash are healthy and delicious alternatives to pasta.  Ribboning the squash retains original flavor and texture without excess moisture.  A light, fresh cherry tomato and shallot finishing sauce brings out all of the flavors and makes the dish seem fancy. In the end, this dish has a beautiful presentation.  
Ingredients:
2 small zucchini or 1 large
2 small yellow squash or 1 large
3/4 cup cherry tomatos, halved
2T The Furies EVOO
1T butter - can be omitted for Vegan recipe
1 clove garlic, chopped
1/2 small shallot, chopped
1/4 cup white wine
salt and pepper to taste
2t Parmesan cheese, optional
fresh basil for garnish
Instructions:
Heat EVOO over medium heat.  Add garlic and shallots and saute 2 minutes until garlic is lightly browned and shallots are translucent and tender.
Add cherry tomatoes and continue to saute for additional 2 minutes.  Add white and stir until boiling.  Add butter, optional.  You can also add 1T of water to make more saucy. Return to boil.
Add ribbons and stir gently to coat with sauce.  Keep stirring for 1 minute, season salt and pepper and remove from heat. 
Sprinkle with Parmesan and garnish with fresh bail.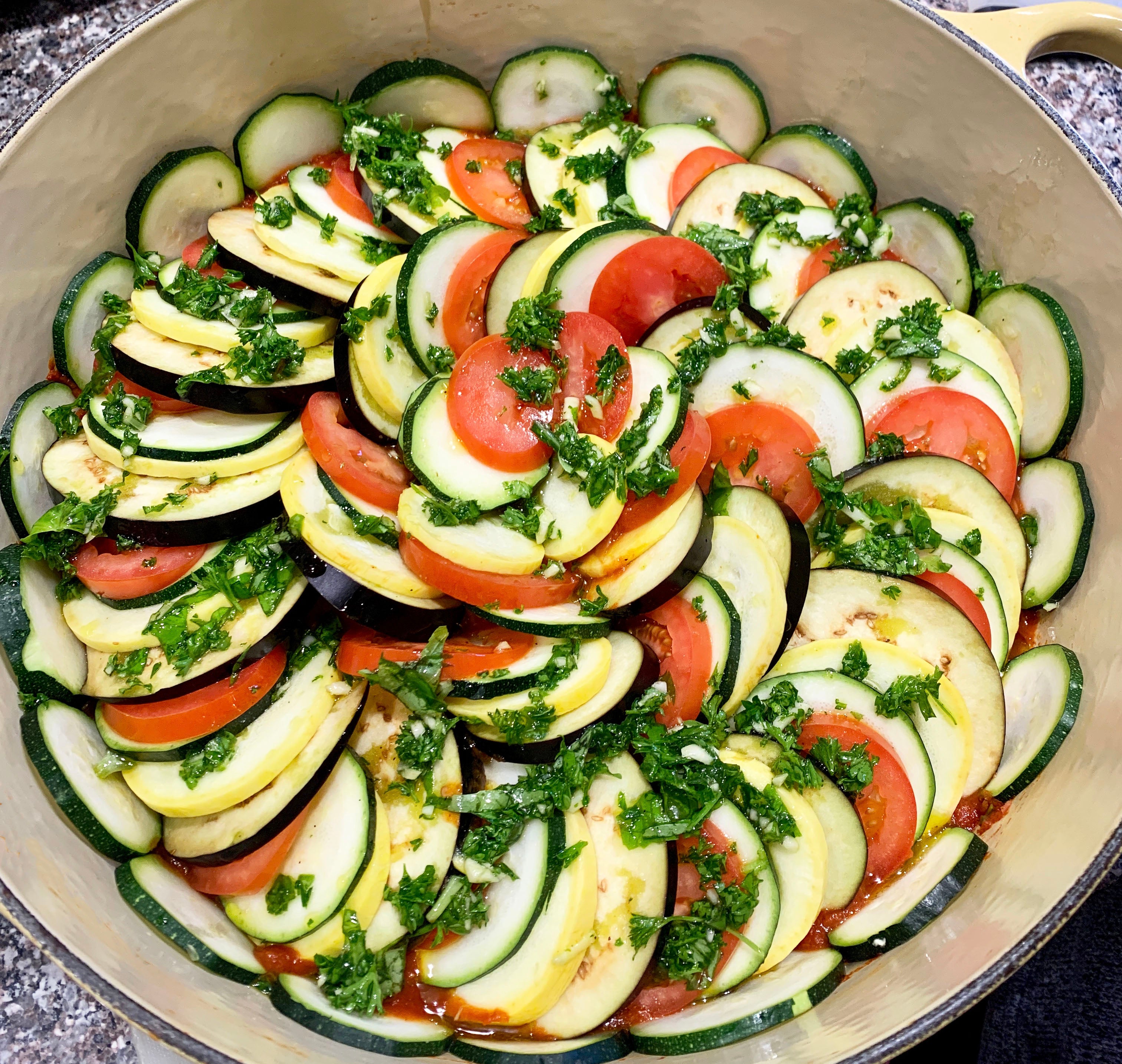 Inspired by the Disney film, our ratatouille recipe takes a Mediterranean spin on this traditional French dish. Filled to the brim with nutritious and tender vegetables, ratatouille the perfect hea...
Read more